---
YOUR CRYSTALS SUPPLIERS IN SINGAPORE
Welcome to East Ocean Crystals
大東海天然水晶有限公司
East Ocean Crystals Pte Ltd is a natural crystals wholesaler company based in Singapore and we sell products such as Ammolite, Meteorite, Moldavite and Natural Crystals products in Singapore. We are a renowned natural crystals wholesaler in Singapore and we endeavor to be the best natural crystals supplier in Singapore! Do call us to enquire more about our products.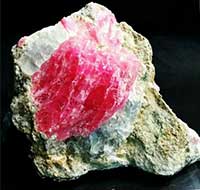 Mineral
Natural crystals are generally improved and accelerated your overall.
OUR CRYSTALS WHOLESALER BLOGS
LATEST NEWS & COMMENTS
--- Affordable Crystals
East Ocean Crystals has been in the crystals industry for decades. Our reliability as well as trustworthiness knows no bounds. Many of our customers have come back to us because they know that they are buying quality natural crystals at a very reasonable rate. We welcome all wholesale enquiries! Do call us at 6842 8178 to know more details on our products.
Quality Gemstones
There are many gemstones retailers and wholesalers in Singapore but you can rest assured that over at East Ocean Crystals, our gemstones are of the finest quality. We do not brag about our products but the number of repeat customers seen at East Ocean Crystals is testamount to the products' qualities that we carry.